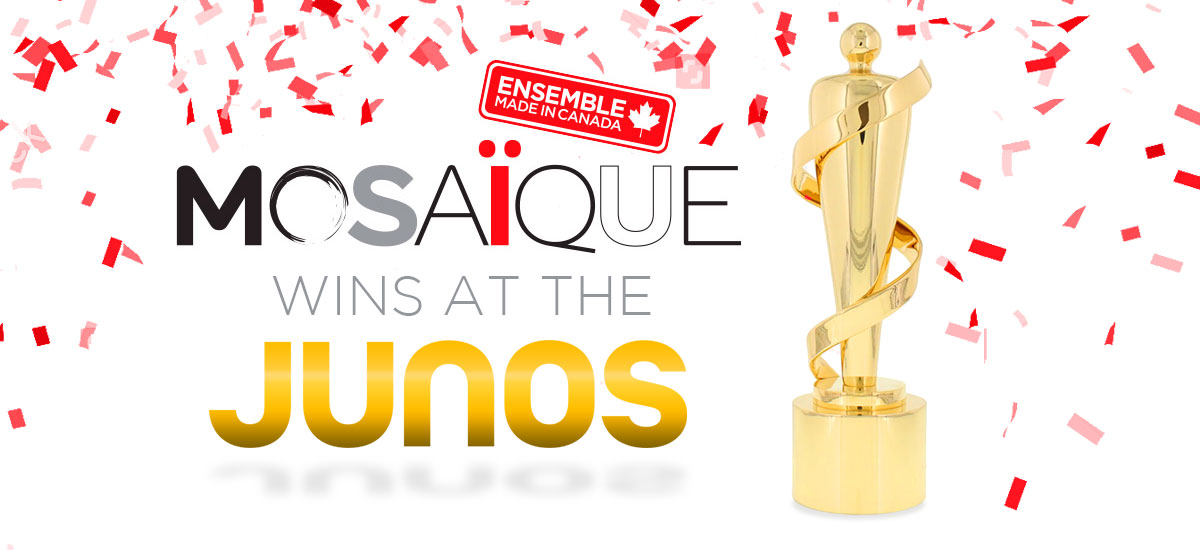 Ensemble Made in Canada album MOSAÏQUE was first nominated for, and now has won a Juno Award for "Classical Album of the Year: Solo or Chamber"
Thank you to @TheJUNOAwards for this incredible honour and to our 14 amazing composers, whose music brought this project to life.
Thank you to our producer/engineer Norbert Kraft, our graphic designer Marc Lafoy, Western University, Chamber Factory, the Canadian Music Centre, CBC Music, FACTOR, Canada Council for the Arts, Ontario Arts Council, and Toronto Arts Council.
to Virginia Atkin and all the individual donors and presenters that made this possible, as well as to our families ~ we are so grateful.
Here's the special moment on video.
Ensemble Made In Canada's Mosaïque Project consists of three components: a newly commissioned suite of piano quartets by 14 Canadian composers, each inspired by a particular region of Canada, a national concert tour throughout the 2018-2020 season, and a specially designed website that showcases audience-generated artwork inspired by the musical commission.
It involves artists from across Canada including performers, composers, visual artists, and web designers in order to create an evolving artistic work that can be experienced by audiences, participants and online visitors throughout our country and internationally.
Our aim is to celebrate the diversity and richness of Canada through the eyes and ears of its people.
1

THE MUSICAL MOSAïQUE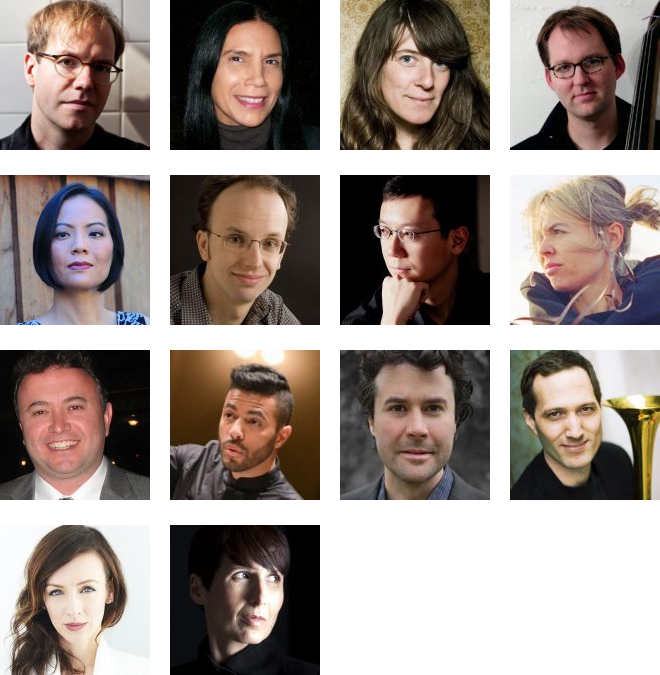 The Musical Mosaïque was created by 14 award-winning Canadian composers. Each composer wrote a piano quartet of up to 4 minutes inspired by a particular province, territory or region, to create a 60-minute musical suite. We chose composers from various musical genres (classical, jazz, singer-songwriter, electronic, and First Nations traditions) to create a unique musical quilt that represents multiple layers of our multi-faceted society and artistic culture.
David Braid "Great Bear River Blues" (Northwest Territories)
Barbara Croall "Nbiidaasamishkaamin/We Come Paddling Here" (Gichigami-ziibi miinawaa Nayanno-nibiimaang Gichigamiin / St. Lawrence Seaway and Great Lakes)
Julie Doiron "Blessed" (New Brunswick)
Andrew Downing "Red River Fantasy"(Manitoba)
Vivian Fung "Shifting Landscapes" (Alberta)
Nicolas Gilbert "Ilôts" (Quebec)
Kevin Lau "Race to the Midnight Sun" (Yukon Territory)
Nicole Lizée "Bessborough Hotel" (Saskatchewan)
Richard Mascall "Petroglyphs" (Ontario)
Samy Moussa "Orpheus in Nunavut" (Nunavut)
William Rowson "Short Variations on Waves"  (Nova Scotia)
Darren Sigesmund "Kensington Ceilidh" (Prince Edward Island)
Sarah Slean "Johnny Pippy of Pouch Cove, on a Bicycle at Dawn" (Newfoundland)
Ana Sokolović "Splendor Sine Occasu" (British Columbia)
2

THE NATIONAL MOSAïQUE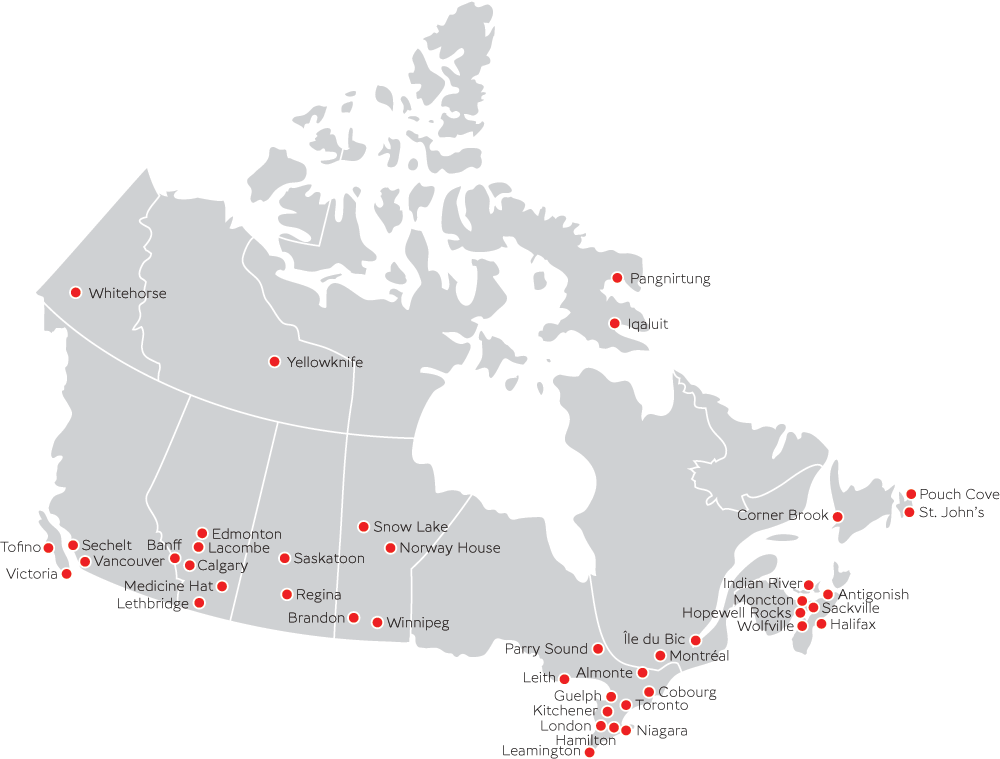 The National Mosaïque is a tour comprised of concerts in all 10 Canadian provinces and 3 territories between July 2018 and January 2020. A large portion of the tour will include performances in traditional concert halls and festivals. Currently, 30 concert presenters intend to present this project, including Music Toronto, Virtuosi Concerts Winnipeg, Concerts aux Iles du Bic, Whitehorse Concerts, and Indian River Festival in PEI. Local educational institutions including universities, conservatories and schools are interested in hosting the project, as well as having EMIC give workshops, masterclasses, and presentations. Performances will also be held for elders in long-term care, with the support of the Health Arts Society. In order to reach a broader audience, special self-produced concerts will be held in the following places: Nunavut's St Jude's Igloo Cathedral, Hopewell Rocks New Brunswick and Toronto's Union Station Great Hall.
3

THE VISUAL MOSAïQUE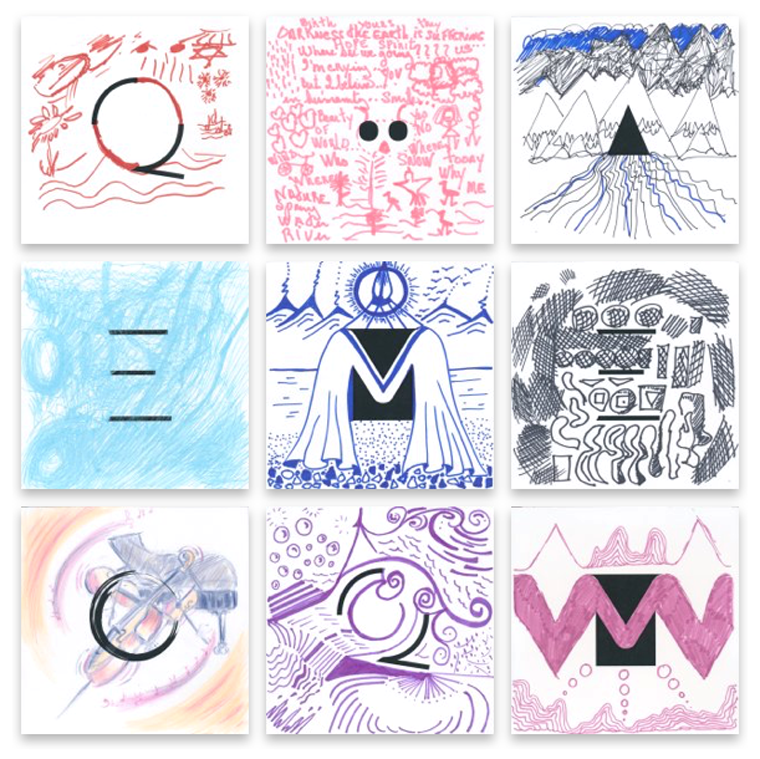 The Visual Mosaïque will be created by audience members across the country. At each concert, guests are invited to participate in a creative visual representation inspired by the musical experience. Drawing tools and a small card on which they can doodle, draw or colour are provided at each Mosaïque performance. Submitted cards are collected, scanned, tagged, and uploaded to the website. As the tour progresses, the Visual Mosaïque has been growing in complexity, diversity, and beauty. It acts as a dynamic visual representation of the tour, and of the country, connecting music, art, and communities across Canada. Visitors to the site can also become creators as they will have the opportunity to assemble their own online mosaic by their selection of cards to view.
Ensemble Made in Canada acknowledges the generous support of: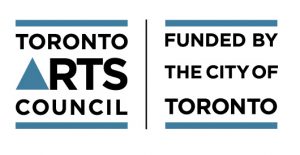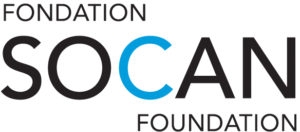 The Mosaïque Project is in partnership with: