Canadian Composer Nicolas Gilbert / Quebec
Winner of the 2008 "Composer of the Year" Opus Prize, Montreal-based composer Nicolas Gilbert was inspired by the St-Lawrence river: "Ilôts is designed as a voyage from the city of Montreal to the St-Laurent Gulf, passing alternatively through a few cities and across increasingly long stretches of countryside. What binds the work together is the St-Lawrence river itself, represented literally by waves of sound."
Canadian Composer Darren Sigesmund / Prince Edward Island
Introducing composer Darren Sigesmund, known primarily for his #jazz compositions. Darren took on the Prince Edward Island in our #MosaiqueProject Suite: "The piece itself is very inspired by the idea of land and sea, how the island is inextricably linked to land and sea and its connection to nature and images of pastoral landscapes, and also I think there's kind of a haunting beauty to the island"
Canadian Composer Nicole Lizée / Saskatchewan
"I started thinking of Saskatchewan, there is a lot of folklore there that a lot of people don't know about – there are ghosts…I immediately thought of the Bessborough Hotel because it's followed by this folklore – it has stories of #ghosts and it's part of its charm, it's part of its appeal and I love that, so I wrote a piece that sort of harnesses this idea of phantoms in this iconic hotel in Saskatoon" – Nicole Lizée talking about her contribution to our #MosaiqueProject.
Canadian Composer Ana Sokolović / British Columbia
Though she lives in Quebec, acclaimed composer Ana Sokolović, a 2019 JUNO winner, took on the vast natural spaces of British Columbia with her "Splendor Sine Occasu." Comprised of three evocative miniatures, the work portrays the ocean and its serene landscape, shifting air currents, and a bird's eye view of the province's grandiose mountain ranges.
Canadian Composer Kevin Lau / Yukon Territory
In-demand Canadian composer Kevin Lau chose the Yukon River as the source of inspiration for his "Race to the Midnight Sun" representing the Yukon Territory: "For me, nature provides a very easy canvas to be inspired by and to fuel the imagination." On writing for EMIC, he notes, "The piano quartet is one of the great staple instrumentations of the classical repertoire; there is this lovely diversity of sonority and intimacy."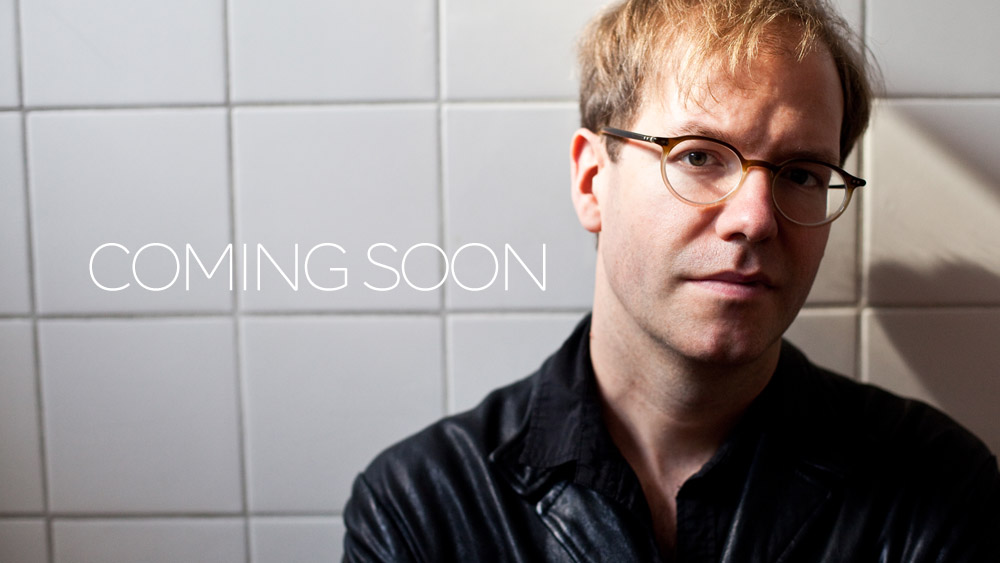 Canadian Composer David Braid / Northwest Territories
David Braid was so sad that he could not be in Yellowknife when we went up there and performed Mosaïque and his piece inspired by the NWT. So, he created this fun video for the audiences at the concert. Enjoy this little gem, giving insight to the inspiration point for the piece as well as a glimpse into the the creative mind of composer David Braid.
Canadian Composer Samy Moussa / Nunavut
Orpheus's death….frozen
Odawa Composer Barbara Croall / St. Lawrence Seaway & Great Lakes
Acclaimed Odawa composer Barbara Croall on her piece for the #MosaiqueProject (St. Lawrence Seaway and Great Lakes): "For Anishinaabeg people, water is not just a substance. It is a spirit being deserving honour and respect, and different bodies and channels of water have distinctly different personalities and ways of expression. The St. Lawrence Seaway and River has been an essential part of Indigenous peoples' lives."
Canadian Composer Sarah Slean / Newfoundland
Sarah Slean on her inspiration behind her composition for the #MosaiqueProject (she took on Newfoundland): "I spent a lot of time in Pouch Cove when I was writing scores and songs for my Land & Sea album. I lived in Pouch Cove for a few months, for a summer, and I was totally charmed by the characters there, by the landscape – absolutely indescribably beautiful" check out the vid for more!
Canadian Composer Richard Mascall / Ontario
#MosaiqueProject: Composer Richard Mascall​ wrote our #Ontario chapter. Here he tells us a bit about what inspired him and his process: "What I love about #Toronto and about #Canada is how all the nations of world can come here and how we can co-exist and bring ​a little bit of the flavour of our civilization, our own culture, and how we can all intermingle and how we can express ourselves, and how it all works. We can create a hybrid culture that's informed by all of it" -Richard Mascall
Canadian Composer Andrew Downing / Manitoba
JUNO and SOCAN Award-winning composer and double bass player Andrew Downing's music encompasses the jazz, classical, and world music scenes and beyond. For his new piece representing Manitoba, "Red River Fantasy," Andrew was inspired by Métis fiddle music: "Metis culture is such a huge part of this region of Canada, and fiddle music is such huge part of Métis culture … I tried to take some little snippets of melody and use that for the launching point for the material in the piece."
Canadian Composer Vivian Fung / Alberta
Vivian Fung, a JUNO Award-winning composer known for combining idiosyncratic textures and styles, drew upon her childhood in Edmonton for her "Shifting Landscapes," based on the province of Alberta: "I have very fond memories of the wide open spaces, the open sky, in which I musically depict the idea of the slowly shifting background … at the same time as this openness."
Canadian Composer Julie Doiron / New Brunswick
A renowned singer-songwriter, with more than twelve albums to her credit, Julie Doiron hails from New Brunswick, the inspiration for her new piece, "I am Blessed," arranged by Andrew Creegan of the Barenaked Ladies. Julie draws upon the ever-present nature in her home province, accessible even in the cities, in just a few minutes. "I have the sun, and the sky and the grass beneath my feet; And the sidewalk that leads down the street; I have the wind air that is all around me; And the breath I am so lucky to breathe; I am blessed; Not once can I let myself forget."