Help us to interpret and celebrate the diversity and richness of Canada with the Mosaïque Project
How to Support this Project
We are proud to be working together with two wonderful institutions, helping us make the Mosaïque project happen.
All proceeds donated to either institution will directly fund the Mosaïque project. All donations over $20 will be issued a tax receipt.
Choose from one of the following two institutions to make your donation:
Choose Western University
EMIC has been Ensemble-in-Residence at Western University for the last 4 years. We are thrilled that Western has opened a research fund specifically for the Mosaïque project.
Choose Chamber Factory
We are very pleased to be working in partnership with Chamber Factory, a registered charitable organization supporting chamber music performance, composition and audience development.
How will your contributions be used?
• Flights for EMIC, plus a very valuable cello, all across the country, from Vancouver Island to Halifax, as well as to Iqaluit, Yellowknife and Whitehorse
• Overnight accommodation at hotels while on tour
• Material costs (printed tiles and drawing utensils)
• Interactive website development
• SOCAN fees for concerts
Special Donors
We are looking for 14 special donors, to underwrite the creation of one of the movements of our commissioned work for $2500. This is a special opportunity for you to directly support a Canadian composer, bring a new exciting work to life, and to be a major contributor to the Mosaïque Project.
This would also make a great gift for any music-lover, Canadian fan, or anyone with personal ties to a specific region of the country.
Each donor will receive a dedication in the piece, a personally signed copy of the first page of the manuscript, a special mention on our website, two tickets to the premiere of the piece, a tax receipt, and our eternal thanks!
Please contact us directly at support@mosaiqueproject.com to make your mark in Canadian musical history!
Ensemble Made in Canada acknowledges the generous support of: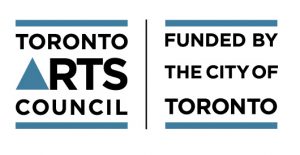 The Mosaïque Project is in partnership with: