ENSEMBLE MADE IN CANADA is rapidly gaining recognition as Canada's premier piano quartet. Awarded the 2006 CBC Galaxie Stars Award from the Banff Centre for the Arts, EMIC was featured in 2008 Chatelaine Magazine's 80th anniversary issue as "Women to Watch". Pianist Angela Park, violinist Elissa Lee, violist Sharon Wei, and cellist Rachel Mercer have performed and taught across Canada and in the United States. EMIC has been Ensemble–in–Residence at Western University since 2014.
Composers of the Musical Mosaïque

Multi-Juno-Award-winning pianist David Braid has across Europe, Scandinavia, Asia, Australia, Brazil, the United States, and Canada. Combining principals fundamental to European classical music and the spontaneity of American jazz, Braid's fusion of art music engages audiences with a style described as 'refreshingly uncategorizable' (Paris Transatlantic), and hauntingly beautiful (The Globe & Mail).
Acclaimed Odawa First Nation composer and musician Barbara Croall from Canada (Manidoo Mnissing, Ginew dodem) has received world premiere performances of her music in several European countries, the UK, the United States, Asia, and Latin America. Selected as 'One of 100 Canadians To Watch' by Maclean's Magazine, Croall has continued to create musical works which have fascinated and enthralled critics and audiences alike for her distinctly Indigenous sound within the field of classical music, theatre, dance, film, and multidisciplinary performance.
JUNO winner Julie Doiron started playing music in 1990 with Canadian Indie rock band Eric's Trip. In 1996, Julie started performing on her own and in 2001 became the first Canadian to sign to Jagjaguwar records releasing 8 albums on the label.
Winner of two JUNOs, West Coast Music Awards, SOCAN Award and the Grand Prix de Jazz from the Montreal Jazz Festival, double bass player, cellist, composer and educator Andrew Downing plays primarily in the creative jazz scene in Canada, but also performs classical chamber music, improvised music, folk and roots music, and world music.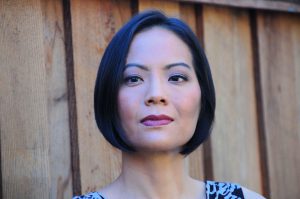 JUNO Award-winning composer Vivan Fung has a talent for combining idiosyncratic textures and styles into large-scale works, often including influences such as non-Western folk music, Tibetan chant, and Brazilian rhythms. Recent works include Aqua, commissioned by the Chicago Sinfonietta, and Violin Concerto No. 2, commissioned and premiered by the Toronto Symphony Orchestra with Jonathan Crow, violin.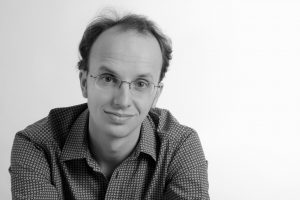 Nicolas Gilbert is a composer and novelist living and working in Montreal. His music is performed around the world by orchestras, ensembles and soloists such as the Montreal symphony orchestra, the Orchestre Métropolitain, the Edmonton Symphony, the Vancouver Symphony, SMCQ, the Molinari Quartet, the Bozzini Quartet,and Continuum. He is recipient of numerous grants and awards including the 2008 "Composer of the year" Opus Prize awarded by the Quebec Music Council and ten SOCAN Awards for Young Composers.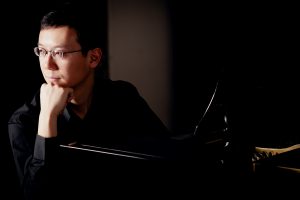 Kevin Lau's music has been commissioned by ensembles such as the Toronto Symphony Orchestra, Hamilton Philharmonic Orchestra, TorQ, and Via Salzburg. He recently composed the score for the National Ballet of Canada's original full-length ballet Le Petit Prince, featuring choreography by NBOC Principal Dancer and Choreographic Associate Guillaume Côté.
Called a "brilliant musical scientist" and lauded for "creating a stir with listeners for her breathless imagination and ability to capture Gen-X and beyond generation", JUNO-nominated composer Nicole Lizée creates new music from an eclectic mix of influences including turntablism, glitch, rave culture, 60s psychedelia, and Hitchcock. Her commission list of over 40 works includes the Kronos Quartet, BBC Proms, San Francisco Symphony, National Arts Centre Orchestra, and NYC's Kaufman Center.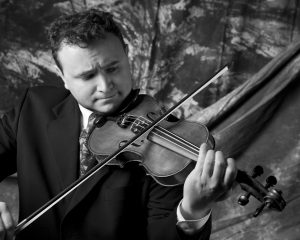 Richard Mascall's music has been widely performed across Canada by many of the leading orchestras, ensembles and soloists. With recent performances of his work in Estonia, England, Finland and South Korea his music is beginning to be heard around the globe. Mr. Mascall has taken a great interest in aboriginal art and culture and has to this point written eleven native themed works. In January 2012, Mr. Mascall was honoured with the spirit name 'Singing Beaver on Water'.
Composer and conductor, Samy Moussa has collaborated regularly with a number of orchestras, among them the Vienna Radio Symphony Orchestra, the Bavarian Radio Symphony, the Deutsches Symphonie-Orchester Berlin and the Vancouver Symphony. In 2010, Samy Moussa became Music Director of the INDEX Ensemble Munich. His music for orchestra has been championed by Kent Nagano who has commissioned him five works for the Orchestre symphonique de Montréal.
William Rowson is a Canadian composer, conductor and violinist currently Assistant Conductor od the Vancouver Symphony. His music has recently been performed by the Hamilton Philharmonic, Ensemble Made in Canada, Mercer-Park Duo, and Tapestry New Opera. His works have been presented at Ottawa International Chamber Music Festival and the UBS Verbier Festival in Switzerland.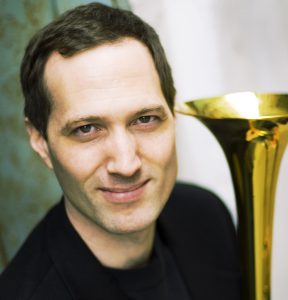 2010 JUNO nominee and Galaxie Rising Star winner Toronto trombonist Darren Sigesmund has established his Strands project as one of Canada's leading national and international touring ensembles. Sigesmund received the 2010 Galaxie Rising Star award for Best Composition at the Festival International de Jazz de Montreal. His latest release, Strands III, was selected Best Canadian Jazz CD of 2014 by the Ottawa Citizen.
Described as "one of the most compelling acts Canada has to offer", (TIME Magazine), "a national treasure" (Exclaim! Magazine) and nominated three times for her country's top music prize (Juno Awards), multi-faceted Canadian singer/songwriter/pianist Sarah Slean possesses a unique and formidable creative force. Signed to Atlantic/Warner Records at the age of 19, Slean has since released more than 10 albums in over 10 countries worldwide.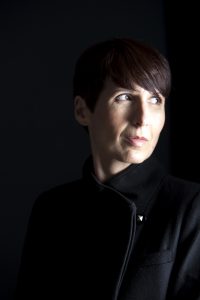 Serbian–born composer Ana Sokolovic's work is suffused with her fascination for different forms of artistic expression. Both rich and playful, her compositions draw the listener into a vividly imagined world, often inspired by Balkan folk music and its asymmetrical festive rhythms. Over the years, Ana Sokolović has earned a steady stream of commissions and awards. Today, her repertoire includes orchestral, vocal, chamber, operatic and theatrical pieces.